Research infrastructure pool designates two recipients from the faculty
Two research projects at the Faculty of Natural Sciences, have received a total of DKK 61.6 million for research equipment and facilities to support their work on green development.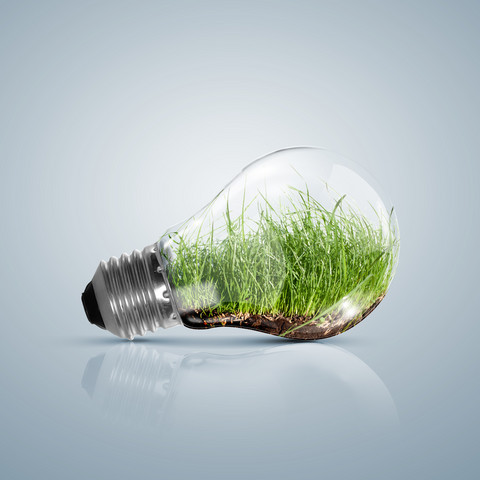 The Danish Ministry of Higher Education and Science has just published 16 proposals selected on the basis of proposals from Danish universities and research institutions to become part of the roadmap for the Danish research infrastructure. At Aarhus University, four projects have received funding, and two are at the Faculty of Natural Sciences.
In connection with the designation, the ministry describes how research infrastructure includes a wide range of advanced equipment, databases, laboratory facilities, etc., that are vital for the research process and that form the basis for scientific development and breakthroughs in research.
The Danish Roadmap for Research Infrastructures 2020 is Denmark's national strategy for the research infrastructure area. It contains a number of strategic priorities and specific milestones to show the direction for development of the area in the years to come. The projects designated from the Faculty of Natural Sciences are:
GIOS: Greenland Integrated Observatory System
Greenland plays a unique and pivotal role in the global climate system. The purpose of the Greenland Integrated Observatory System (GIOS) is to measure and understand the mechanisms behind environmental changes in Greenland and how they affect the rest of the planet. GIOS will thus be a new coordinated network of sustainable research infrastructure in and around Greenland that makes it possible to make observations of changes in the atmosphere, ice, land and sea. GIOS will bring together all the institutions and universities that conducting Arctic research in the Danish Realm.
Professor Søren Rysgaard from the Department of Biology is heading the projects, which have received DKK 36.6 million from pool for research infrastructure (Pulje til Forskningsinfrastruktur).
SINCRYS: Single Crystal X-ray Diffraction Side-station at DanMAX
MAX IV is one of the most intense synchrotron facilities in the world, and the DanMAX Beamline being built by Aarhus University, the Technical University of Denmark, the University of Copenhagen and MAX IV is to open in 2021. DanMAX focuses on X-ray diffraction and imaging studies . DanMAX has an extra experimental station ("Hutch"), which can be expanded to a single crystal beamline for a relatively small investment. Information about the 3D atomic structure obtained via single crystal X-ray diffraction is a cornerstone of modern natural science. The project is headed by Aarhus University, which has expertise in crystallography. The consortium consists of 79 independent research groups from 18 Nordic institutions, including 39 groups from Aarhus University, the University of Copenhagen, the University of Southern Denmark and the Technical University of Denmark.
Professor Bo Brummerstedt from the Department of Chemistry is head of the project, which has received DKK 25 million.
Read more about the projects and the research infrastructure on the and Danish Ministry of Higher Education and Science website