DKK 1.3 million to bring natural science research into the classroom
The natural science journal Aktuel Naturvidenskab and the natural science lecture series "Offentlige foredrag i Naturvidenskab" have been granted DKK 1,336,000 from the Novo Nordisk Foundation to develop a format that will bring science closer to Danish upper-secondary school students.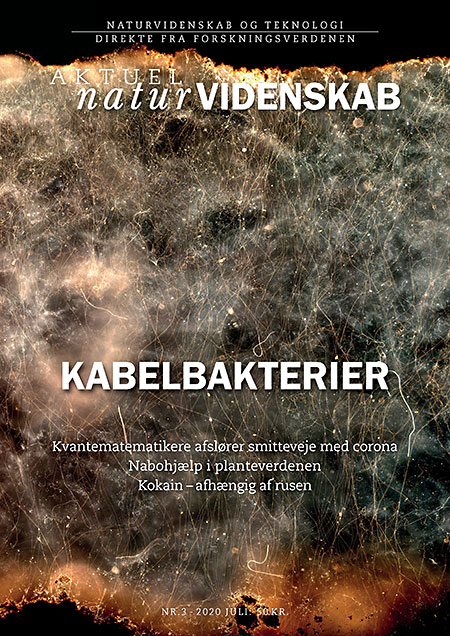 The nature of the future and virology are some of the topics that the journal and lecture series have addressed in 2020, and these are topics that are also relevant in the classroom. With a grant of DKK 1,336,000 from the Novo Nordisk Foundation, the lecture series and the journal can now join forces and develop a new knowledge-sharing platform that reaches beyond their audiences. The goal is to communicate scientific research to upper-secondary school students.
"From the very first lectures were held back in 2005, we (Aktuel Naturvidenskab, ed.) have believed that there's an obvious synergy between the lectures and the communication we do. We've often discussed this with the coordinator of the lectures, and we've experimented a bit over the years, but NOW things are really going to happen," says Carsten Rabæk Kjaer, one of the two editors of Aktuel Naturvidenskab.
In the past, the lectures and the articles in the journal have not been coordinated, but in the future, Aktuel Naturvidenskab will present an article series that links up to the content of the lecture series, and universities, science journalists and upper-secondary school teachers will make links between the scientific content and the teaching materials used in upper-secondary schools.
"We hope that we can help make young people even more interested in science and technology than they are already, and perhaps even get them to consider one of the technical and natural science degree programmes," says Jørgen Dahlgaard, editor of Aktuel Naturvidenskab.
The Novo Nordisk Foundation has granted funding for the project, which is called "Brobygning på første række: Naturvidenskabelig forskning ind i klasselokalet" (Bridge building to the fore: Bringing scientific research into the classroom), because it is about natural science education and informal learning environments. The project will run for three years.