DKK 40 million for future nano-technology
Nanomaterials have become indispensable for modern life, and our lives increasingly depend on nanomaterials with defined structures and properties. A chemistry professor has received a VILLUM Investigator grant of almost DKK 40 million for an upcoming project that will challenge borders so that even more powerful tools to synthesise nanomaterials can be made available.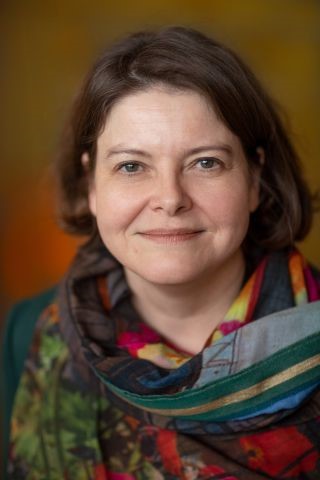 The VILLUM Investigator grant is awarded every year to experienced and internationally recognised researchers with potential to make a significant contribution to research in the technical and natural sciences at a Danish university. The grants run for six years and total up to DKK 40 million.
At Aarhus University, Professor Anja-Verena Mudring will be responsible for the project: 'Enabling Technologies for A Sustainable Future: Ionic Liquids as Transformative Tools in Nanomaterials Synthesis" when she takes up her position as a professor at the Department of Chemistry at Aarhus University. She will also be affiliated with iNano and the iMAT research centre. Her previous position was a professor at Stockholm University, and she will start at AU in the summer of 2021.
The project has been granted DKK 40 million and it aims to examine how ionic fluids control the formation of nanomaterials at atomic level. This understanding will make it possible to design ionic fluids as molecular tools to construct a specific nanostructure. This will open the door to new materials and green technologies to meet the challenges of a sustainable society.